For The American Cancer Society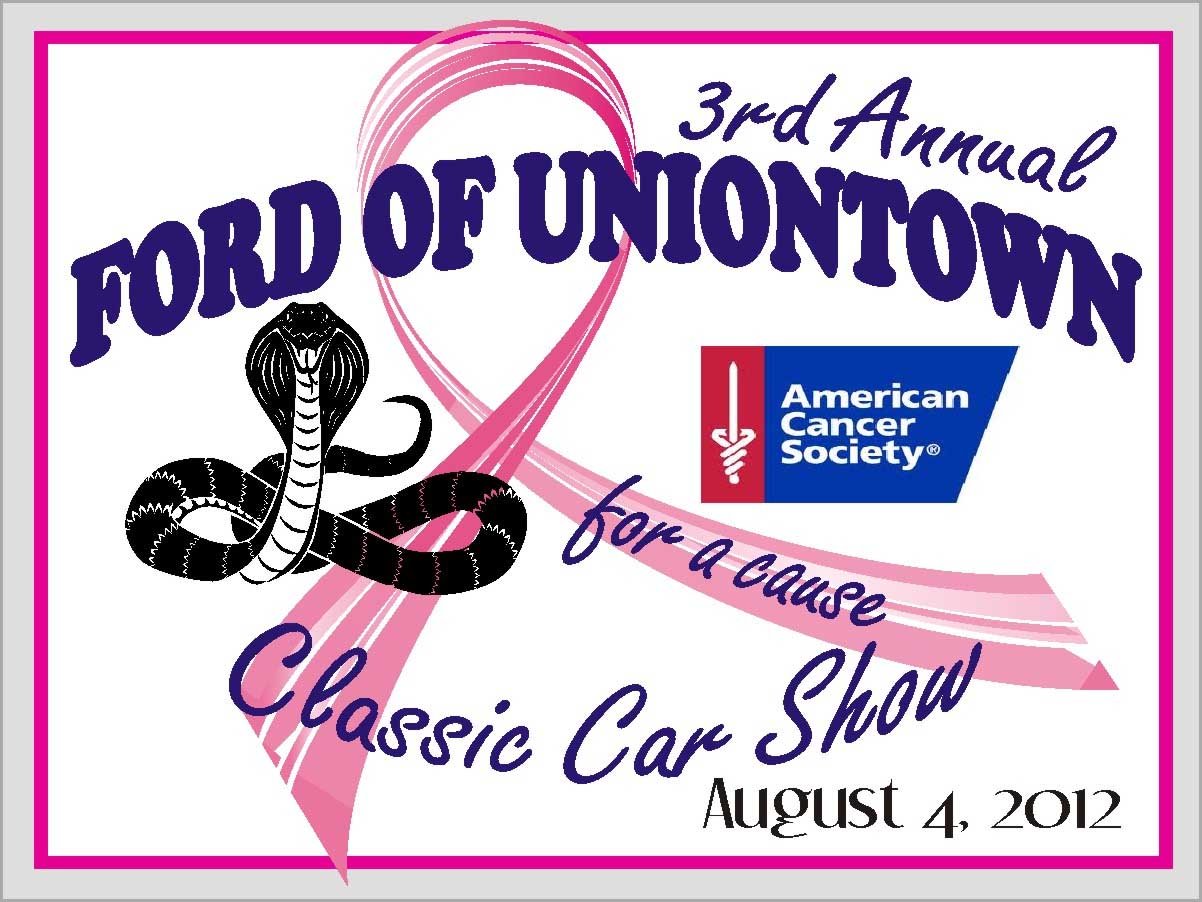 Thank You, and welcome to Ford of Uniontown's 3rd Anniversary Classic Car Show fund raiser for The American Cancer Society.This years show, promises to be one of the best! The door prizes and Chinese Auctions are going to be great.Some of the auction items include an overnight stay for two at one of the premier resort destinations in Northeast United States.Nemacolin Woodlands Resort one of are largest contributors to Ford of Uniotwn's Car Show has jumped in again with a golf package and accommodations that are second to none!We have Steeler baskets from are good friends at Perryopolis Auto Auction.Not to mention all of the "goodies" that comes along with it, And so much more!!D.J. Entourage, Ray will be playing New, Classic, and Country music you all love.We'll have food and refreshments, to keep your motors runnin, and pictures of your rides. Come out and join us for this annual event to help fight cancer.
9:30 AM to 12 Noon; registration, Pictures, Auctions, Etc.
1:30 PM door Prizes and Raffles will begin
2:15 PM Show Winners Announced Some judging will begin shortly afteryour preparation and arrival.
3pm departure.
Sun Tents are welcome providing they have been secured Properly with weight devices. (There isn't any way to secure it to the pavement)
Parking is limited to 200 entries, so come early and catch theearly bird gift bags.
First 50 entries will receive a commerativeDash Plaque of our 3rd Show.
I Hope you can join us in celebrating our 3rd year.With your help in the last two years we have raised over $8000.00
Thank you,
Jeff Paletta
GSM Ford of Uniontown