We Offer Free Service Pickup & Delivery!
Is Your Ford Vehicle in need of a Check-Up? 
Ford of Uniontown Will Get it Running Like New Again! Serving Uniontown, Brownsville, Carmichaels, Masontown, and Everywhere In-Between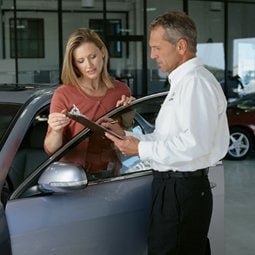 As hard as we may try to avoid it, there's just no accounting for what human error and Mother Nature will throw your way when you're on the road. Lucky for you and your Ford F-150, Ford Escape, Ford Fusion, Ford Explorer or Ford Focus, the Ford service and repair team at Ford of Uniontown is here to the rescue. The experts in our auto service department know your specific Ford vehicle like no one else, ensuring your vehicle continues to exceed your expectations.
Regardless of whether you hail from Uniontown or one of the surrounding areas we proudly serve such as Brownsville, Carmichaels or Masontown, getting in touch with our service department is easy. Just fill out one of our online contact forms, let us know what your issue is and we'll take it from there. After all, keeping your car healthy and driving is what we live for here at Ford of Uniontown.
Your privacy is important to us.
Our Dealership takes your privacy seriously and does not rent or sell your personal information to third parties without your consent. Read our privacy policy.
Service Hours
Monday

8:00 AM - 5:00 PM

Tuesday

8:00 AM - 5:00 PM

Wednesday

8:00 AM - 5:00 PM

Thursday

8:00 AM - 5:00 PM

Friday

8:00 AM - 5:00 PM

Saturday

Closed

Sunday

Closed